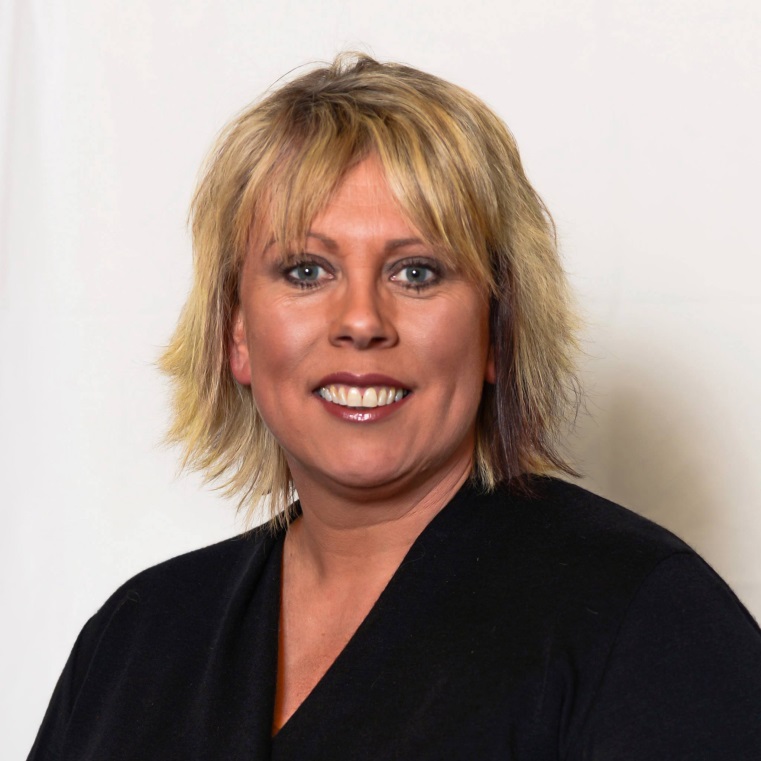 Director/Choreographer
Denise Henderson
students passing exams with distinction
Denise Henderson
Running Dance Classes For Kids in Dunedin Since 1981
Denise is considered to be one of New Zealand's most respected and successful Tap Dancing choreographers, teachers, and adjudicators, having successfully run dance classes in Dunedin for 40 years to the highest level of national and international competition. Denise trains over 50 dancers 'one on one' for competitions as well as classes in musical theatre and acting. In 2020 we introduced the NZAMD American Jazz programme and now offer the first four grades of Jazz, which will grow in due course. Our Jazz programme is headed by Lara Davidson.
The studio boasts a talented teaching staff of fully qualified teachers with extensive performance, musical theatre, singing, tap and ballet/jazz training, qualifications and experience.
Denise has been a musical theatre performer since the very early 1980's and has a string of successful roles to her credit, favourites include; Velma (Chicago) Miss Hannigan (Annie) The Wardrobe (Beauty and The Beast) and Madame Thenardier (Les Miserables).
Denise also very involved directing musicals and having directed My Fair Lady and The Sound of Music for Taieri Musical, Anything Goes for Bayfield High School and a lavish production for the South Canterbury Drama League of 'Beauty and the Beast' in 2018. Most Denise directed and choreographed 'Future Stars a Musical Revival' for MTD. In August 2021 Denise is excited to be directing and choreographing Columba College's Musical, High School Musical.
Students of the Denise Henderson Studio of Tap, Jazz & Musical Theatre are extremely successful in concert, competition and exam work. Students are consistently placing the highest in their competitive work with 80% of all students sitting exams passing with distinction (over 95%).
Besides running a busy dancing and musical theatre studio, Denise has a real passion for directing and choreographing musicals, not just for the major societies in Dunedin, but enjoys working, on a freelance basis, with a variety of societies, high schools and organisations and societies out of Dunedin. Denise prides in herself in her attention to detail, polish and knowledge of a variety of musical theatre eras and genres. All her shows have been presented to sell out audiences and have gained rave reviews.
Denise as a…
Choreographer
• Anything Goes – MTD
• 42nd Street – MTD
• Pre-Match entertainment package for the NZRFU All Black/South African test
• My Fair Lady – Taieri Musical
• The Sound of Music – Taieri Musical
• Anything Goes – Bayfield High School
• Future Stars, a Musical Revival – MTD
• 2019 – Future Stars: a Musical Revival – Musical Theatre Dunedin
• 2018 – Beauty & The Beast –
South Canterbury Drama League
• 2017 – Anything Goes – Bayfield High School
• 2015 – The Sound of Music – Taieri Musical Society
• 2014 – Beauty & The Beast –
Bayfield High School
• 2011 – My Fair Lady – Taieri Musical Society
• 2000 – 42nd Street – Musical Theatre Dunedin
• 1993 – Anything Goes – Musical Theatre Dunedin
• Rizzo, Grease – MTD
• Velma Kelly, Chicago – MTD
• Maggie Jones, 42nd Street – MTD
• The Wardrobe, Beauty & the Beast – MTD
• Miss Hannigan, Annie – Taieri Musical
• Madame Thenardier, Les Miserables – Taieri Musical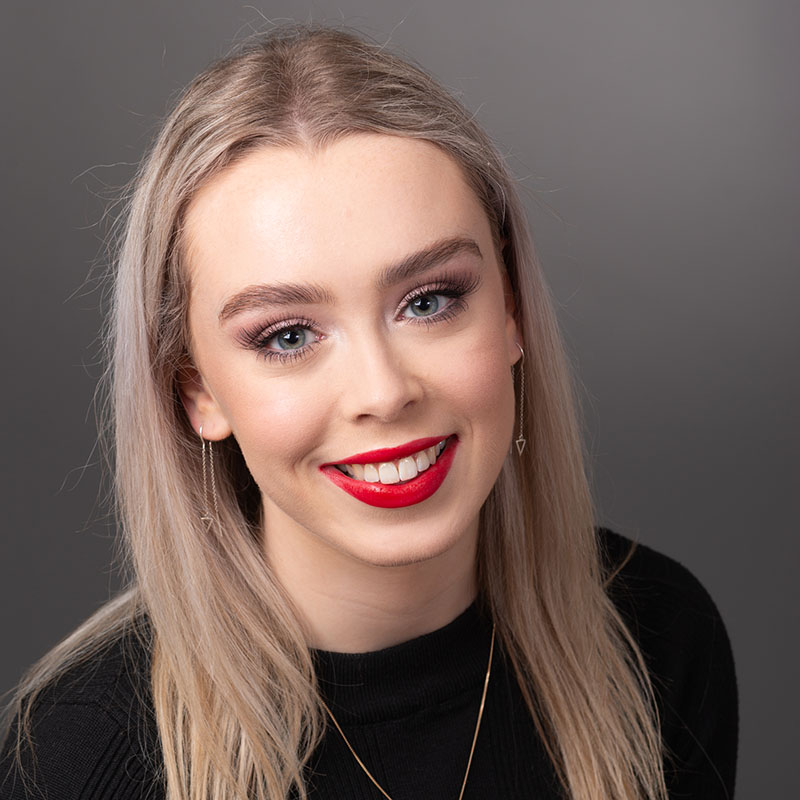 Lara Davidson
Lara works as an Occupational Therapist for Proactive Southern, Fit for Work in Dunedin. In her spare time Lara is arguably one of the most successful Tap Dancing competitors to come out of her generation.
Winning over 120 championships, DTDS Champion of Champions 7 times, The Dunedin Performing Arts Musical Theatre Award 4 years running, both the Auckland Song & Dance Award at the Auckland Caledonian Competitions twice and The NZ Dance Award Musical Theatre Award. Lara, now in the twilight of her competitive performing time enjoys teaching her own students in the studio for both competitions and exams gaining impressive results. Lara teaches both beginners and the highest grades of NZAMD American Tap syllabus. Balletically and Jazz trained with Chris Rout, Dunedin School of Ballet, Anna Nees and Lizzie Adams Clarke, Lara has extensive experience as both an exam and competition dancer in both ballet and jazz. Gaining Jazz exams, RAD ballet to Intermediate and NZAMD Original syllabus 1-10 including Solo Diploma and American 6,7,8,9.
In 2011 Denise, Lara's mum sent her to Barbara Hendry for vocal training, this gave Lara an absolutely wonderful foundation in singing and technique, before moving to Arlie Julia in 2016 and additionally Judy Bellingham in 2018. Lara has an impressive list of both vocal competition successes and theatrical credits to her name, including; Molly in Annie (Taieri Musical), Louisa in The Sound of Music (Taieri Musical), Ariel in Footloose and Reno Sweeney in Anything Goes (Bayfield High School), company in Wicked (MTD) and is extremely excited to have been cast in the role of Cossette in MTD's 2020 production of Les Miserables. Lara is looking forward to expanding her teaching in 2020 to be running the new Jazz programme for the studio.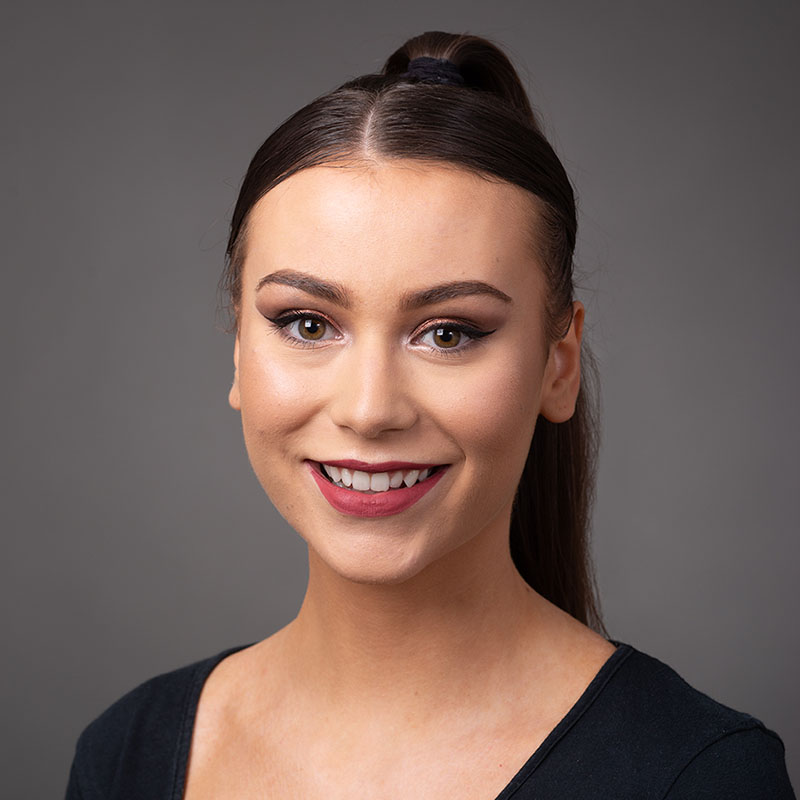 Summer Johnson
Summer Johnson is a student at the University of Otago. Once she completes her Bachelor of Arts degree, majoring in Music and English, she plans to attend the Otago College of Education.
Summer has learned tap dancing from Denise for 15 years, completing her Solo Seal and Grade 9 American exams with 100%. She has been nominated for PACANZ tap dancing nationals three times, competing in 2016 and 2018, and is to compete again in 2020. For the past two years, Summer has taught Musical Theatre for Denise and the Original and American exam classes, teaching American grades 6 and 8 this year.
Summer has had three years of jazz training from Robyn Sinclair and participates in MTD and Taieri Musical Society productions including The Sound of Music and Mary Poppins.
She was also involved with her school productions and was cast as Tina Sparkles in her last production of Strictly Ballroom. For 10 years, Summer trained with Judith Borick in classical singing, and is now training under Arlie Julia in contemporary and musical theatre voice. She has also trained in classical piano for 12 years with Sandra Dingwall, has completed her Grade 8 examination, and is now studying towards her performance diploma.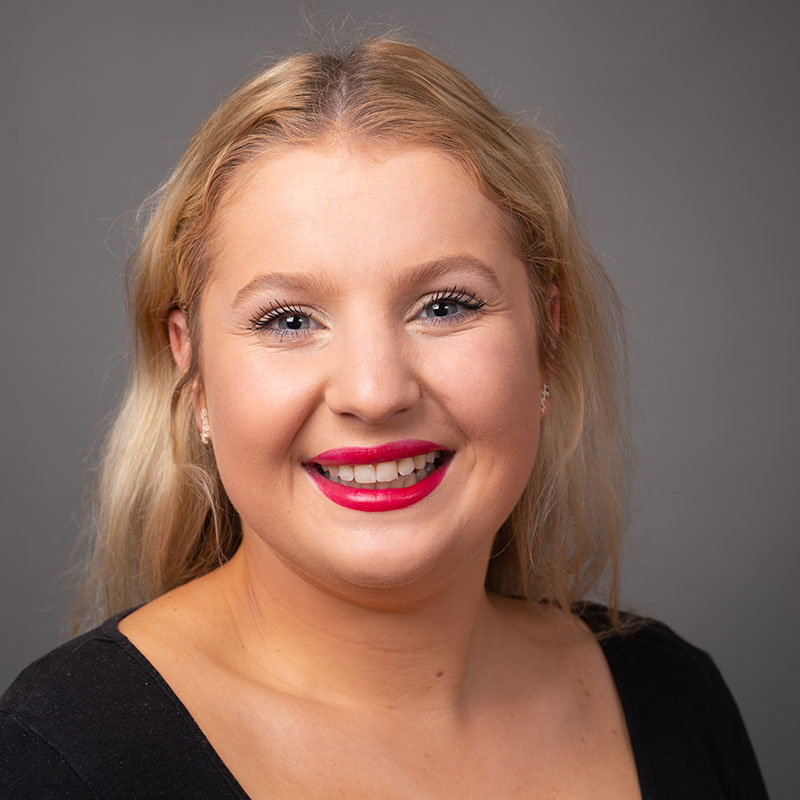 Olivia Larkins
Olivia is currently studying a Bachelor of Performing Arts at Otago University and hopes to complete her Masters in Secondary Education at the completion of her degree.
Having gained all of her NZAMD Original Syllabus Tap examinations with a mark of 90% or higher and completing all but 3 of her American Syllabus Tap exams with a mark of 95% or higher, Olivia will sit her final 3 examinations in 2020.
She has also gained NZAMD Original Jazz Syllabus with a mark of 95% or higher, in grades pre-primary through to Intermediate. With a wide knowledge of different dance styles having learnt and taught not only Tap and Jazz but also Ballet, Musical Theatre, Contemporary and Aerobics, Olivia hopes to inspire and create with the next generation of performers in Dunedin.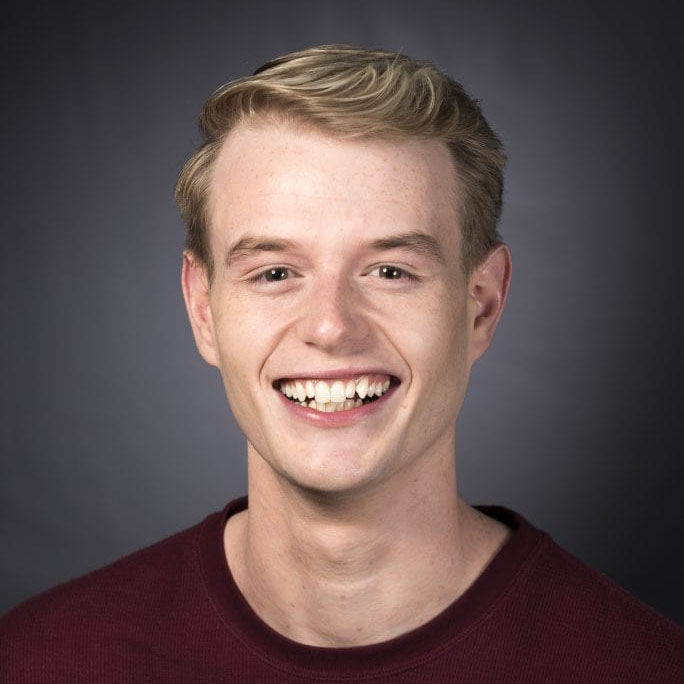 Nic Laughton
Performing Arts Graduate from The New Zealand Academy of Singing & Dramatic Art. (NASDA)
Nic has been performing since the age of six with his first major role being Oliver at age ten. (Taieri Musical) .  He is currently in the graduating class of 2020 at the National Academy of Singing and Dramatic Art (NASDA) in Christchurch.
His NASDA performance credits include Andy in 42ND street, Officer Barrel in Urinetown and It's Only Life and dance captain for Holiday Inn at The Court Theatre later this year. Other performance credits include: Male dancer in We Will Rock You (Showbiz Christchurch) Jack in Into the Woods (Fortune Theatre), Moonface in his school's Year 13 production Anything Goes, and as a member of the ensemble in several local Dunedin shows including Grease the Arena Spectacular,  Mary Poppins, The Phantom of the Opera and The Sound Of Music
Nic is excited to be graduating from NASDA and is so keen to get out in the industry and especially excited to be leading the brand new  'Boys Dance Too' Programme with The Denise Henderson Studio of Tap, Jazz and Musical Theatre Ltd.  
This specialised class will involve Jazz, Tap, Hip Hop and Musical Theatre, all geared to boys having fun in the performing arts.  Nic is pumped to share his knowledge and passion for performance with a completely unique boys only class.  Our first class is aimed at boys   8 – 12 years.  However further classes will be added with demand.
Register your interest now for 2021.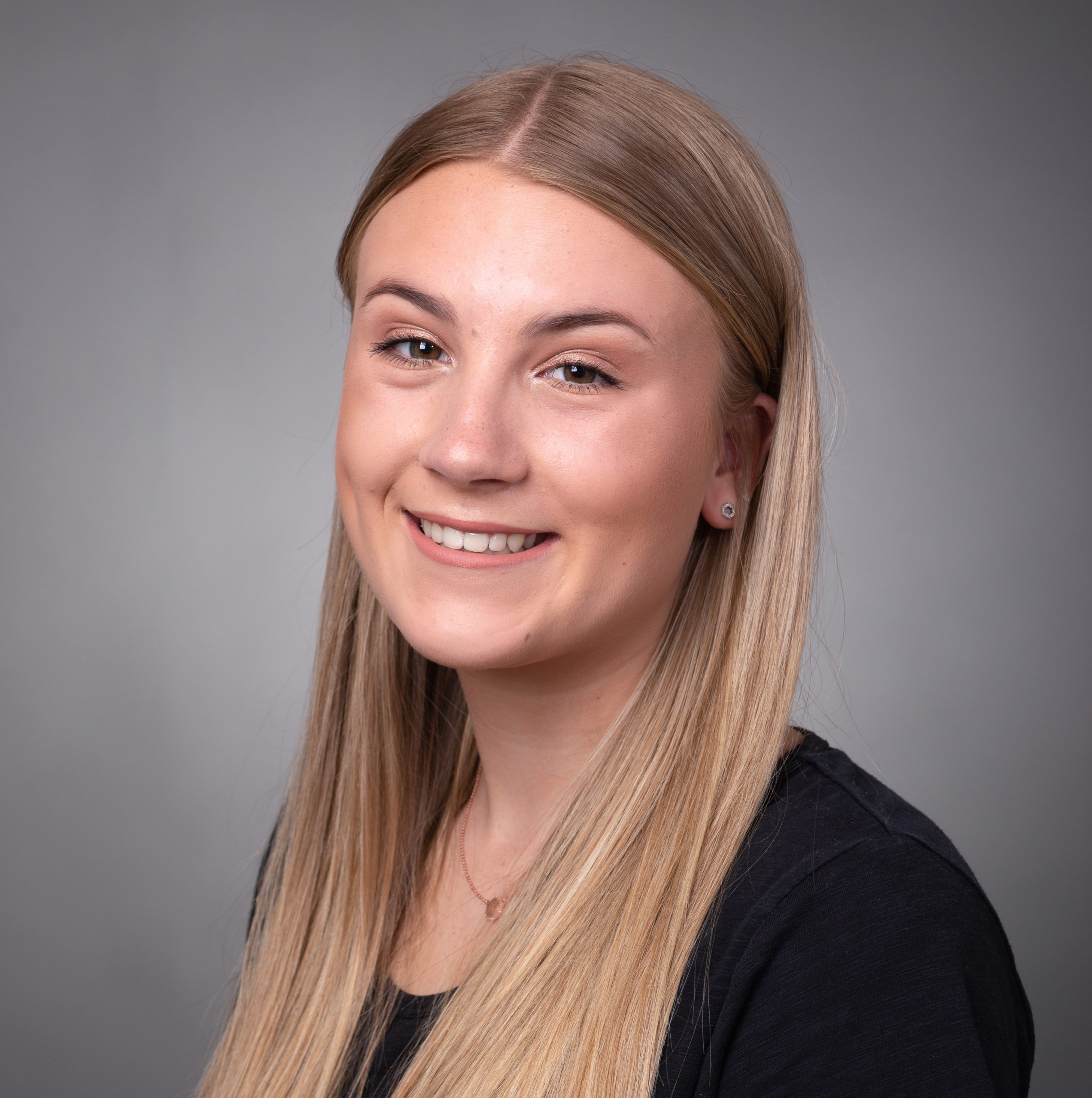 Nelia McDowall
Nelia is starting her first year at the University of Otago studying a Bachelor of Education. She has been dancing Tap and Jazz since the age of 4. Nelia has completed all NZAMD Tap Exams gaining a score of 95% or higher.
In 2019 she also completed her Solo Seal exam. Nelia has also sat jazz exam to a very high level. She has performed in Tap competitions from the age of 5 and has had much success- a highlight was attending PACANZ dance nationals in 2018. Another highlight for Nelia was gaining Runner up in the Vi Stewart in 2019. Nelia has been in 4 Bayfield shows including, Footloose, Anything Goes, Grease, and was going to have a lead in Seussical the Musical in 2020 but unfortunately, Covid happened.
She was also in the 2019 Theatre Restaurant, Future Stars with Musical Theatre Dunedin. Nelia is not only trained in Tap but also ballet, jazz, contemporary, and Aerobics. In 2018 Nelia gained 1st place at Regionals and then 3rd at the National Competition for Aerobics. She also has also had singing lessons and competed in singing competitions under Judith Borrick and then went to The Voice Lab for further training in 2020. Nelia has been nominated for the 2021 NZAMD Scholarship Competition and she recently gained her nomination to the 2021 Nationals in October. Nelia is very excited and enthused to teach for Denise. She can't wait to show what she has to offer in the dance room.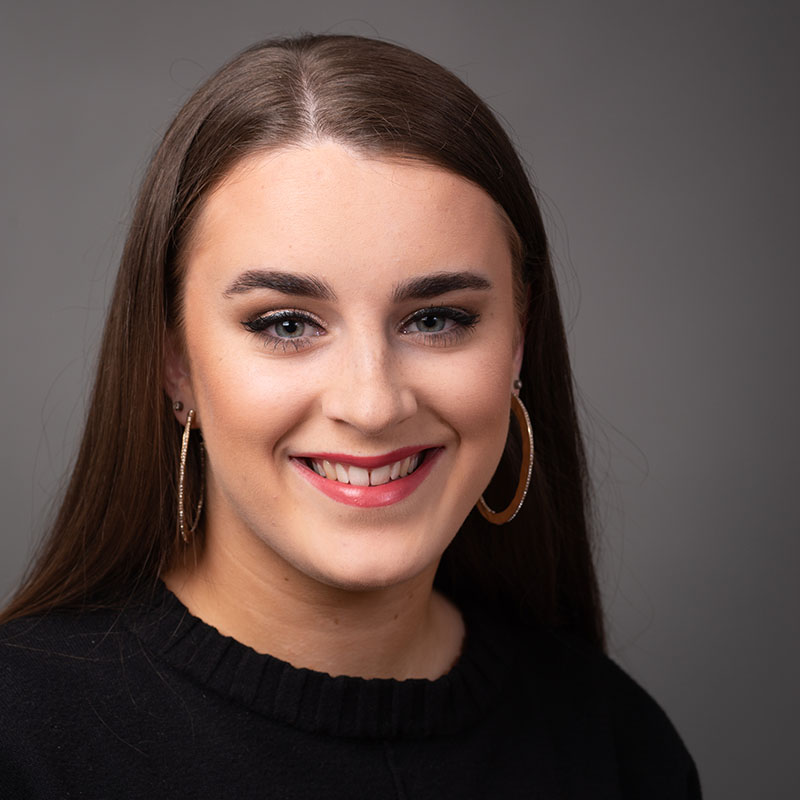 Jessica Mulholland
Jess has been a successful tap-dancer at the Denise Henderson School of Tap, Jazz and Musical Theatre since 2006 and has been teaching musical theatre and tap since 2017.
While training, she has completed all her NZAMD examinations including solo seal, and most recently she has completed American 6,7 & 8 examinations with 100% and distinction. She is aiming to complete American 9 in 2020. Jess has been a tap-dancing competitor since the age of 5 and competed at PACANZ in 2018. Her training with Denise has also grown her passion for musical theatre. In 2018, Jess attended CIMTISS learning from Broadway tutors.
In 2012, Jess made her musical theatre debut in MTD's Joseph and the Amazing Technicolor Dreamcoat. During her years at Bayfield High School, she performed in their productions, playing Urleen in Footloose, Hope Harcourt in Anything Goes, and Marty Maraschino in Grease. Jess has also performed as an ensemble member in local shows most recently, the theatre restaurant Stage and Screen (MTD). Jess has also had 3 ½ years of classical singing training. Jess is looking forward to another great year of teaching and to pass her dance and performance knowledge to all the returning and new students.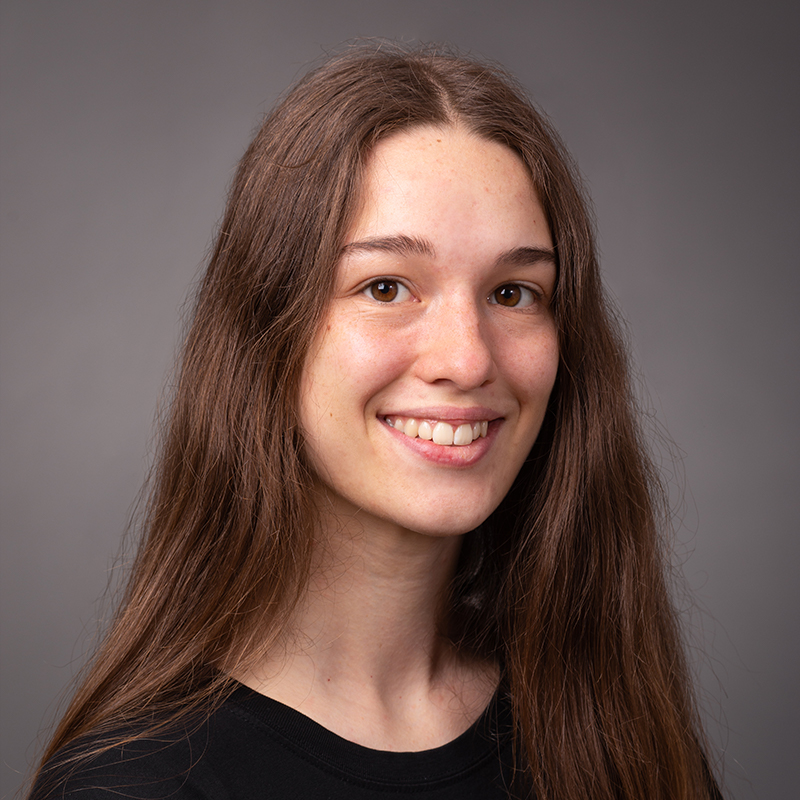 Amelia ROSS
Amelia is in her first year at the University of Otago studying a Bachelor of Music endorsed in performance. She has been doing tap dancing with Denise since the age of 9, and has also previously spent four years doing musical theatre, singing, and ballet. She has found that she is most passionate about tap dancing and playing the drums, and has teaching experience in drumming as well as in tap.
Amelia has completed NZAMD original tap exam grades 3-5 with 95% and above, and grades 6-9 with 100%, as well as American tap exam grades 3-7 with 100%, getting her two NZAMD Scholarship Awards nominations. She has also participated in tap competitions since the age of 9, a highlight being winning Champion of Champions in 2017.
She has performed in A Christmas Carol (DOS), and Theatre Restaurant shows Future Stars and What's on the Goggle Box (MTD). Amelia is very excited to teach for Denise, and is looking forward to sharing her passions with other students.